Motor Theory Lab
The Motor Theory Lab covers concepts such as motor efficiency, electromagnetic force, Kirchhoff's laws and how to find motor Kv.
Students will explore these motor concepts:
1. Learn the components of a drone (motor, propeller, motor controller, battery, airframe, payload)
2. Understand how current, voltage and electrical power are related
3. Understand motor efficiency and how to calculate it
4. Learn how to calculate the flight time
Propeller Theory Lab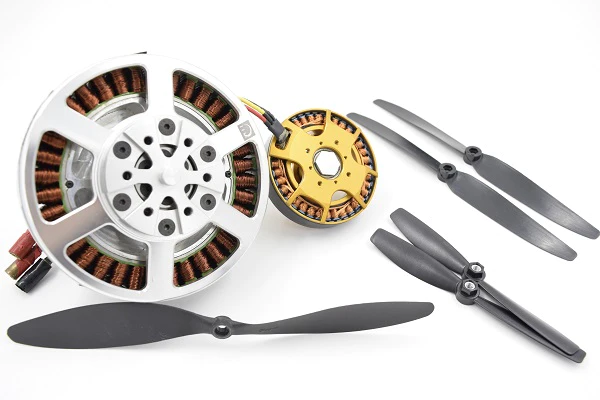 The Propeller Theory Lab discusses propeller aerodynamics and efficiency and how they relate to a drone's flight time.
This lesson will help them understand:
1. How propeller efficiency is affected by pitch, diameter, material, and design
2. How to establish design requirements and assumption
3. Simple static theory (thrust and weight)
4. How to calculate the thrust required for a quadcopter
5. The concepts of torque, rotation speed, and mechanical power